Regular price
R 7,600.00
Sale price
R 7,600.00
Unit price
per
Sale
Sold out
DNA Health & Heritage Kit
Introducing the DNA Health & Heritage Harmony Kit - the ultimate tool for understanding your unique genetic makeup and how it relates to your health and heritage. This bundled kit includes three DNA tests: Ancestry DNA Test, Weight Management DNA Test, and Cardiovascular DNA Test.
Our Ancestry DNA Test will trace your lineage and uncover the secrets of your past with the help of advanced genetic technology and analysed by a team of expert scientists. Our Weight Management DNA Test will give you personalized insights and actionable recommendations for your weight management. Our Cardiovascular DNA Test will provide personalized insights and actionable recommendations for optimizing your cardiovascular health, and our Skin Care DNA Kit will analyse your skin's characteristics and provide personalized recommendations for your skincare routine.
The DNA Health & Heritage Harmony Kit is designed for anyone who wants to explore their family history, understand their unique genetic makeup, and take control of their overall health and well-being. Order now and take the first step towards discovering your family's rich history, achieving optimal health and reaching your weight goals.
Product Features
Ancestry DNA Test
Ancestry DNA test kit for tracing lineage and uncovering family history
Easy-to-use kit with everything needed to collect DNA sample and send back to the lab
Results include ethnicity breakdown, ancient migration patterns, and possible relatives
Powered by advanced genetic technology and analyzed by expert scientists
Below is a list of all the ancestry regions covered in this test.

Africa
Americas
Asia
Europe
Oceania
Skin Care DNA Test
Uses a simple DNA test to analyze your skin's unique characteristics
Provides personalized skincare recommendations based on your DNA results
Helps you understand why your skin looks or acts a certain way
Offers targeted solutions to improve your skin's health and appearance
A DNA Skin Care kit has several benefits as it covers a large list of traits, including the following:

Risk for developing acne
Antioxidant enzymes
Folate (skincare related)
Risk for developing freckles
Omega 3 and omega 6
Protection against Rosacea
Advanced glycation end products
Protection from developing stretch marks
Tanning ability
Risk of developing varicose veins
Eczema
Psoriasis

Superficial cellulitis and abcess


The BioCertica DNA Skin Care test doesn't only analyze your genes but also helps you find the underlying deficiencies in your body that cause different medical skin conditions.
This DNA kit also covers the following traits to learn which vitamins are enough in your body and which vitamins are lacking:

Vitamin A (skincare related)

Vitamin B12 (skincare related)

Vitamin B6 (skincare related)

Vitamin C (skincare related)

Vitamin D (skincare related)

Vitamin E (skincare related)



Weight Management DNA Test
Genetics can determine your predisposition to become overweight, your tendency to eat between meals, carb overconsumption, weight loss, and others. The BioCertica Weight Management genetic test provides insight into managing your weight.
Included in my results

Adiponectin
Sugar intake
Obesity
Post-meal insulin response
Insulin sensitivity
Fasting insulin
Resting metabolic rate
Portion size
Leptin levels
Cardiovascular Health DNA Test
This is a cardiovascular test that will help navigate your heart and the risk of heart-associated problems which may occur in your DNA.
Included in my results

Risk of atrial fibrillation
Caffeine metabolite levels
HDL ("good") cholesterol
LDL ("bad") cholesterol levels
Triglyceride levels
Risk of a heart attack
Ability to manage blood triglycerides (omega-3)
Risk of PAD
Risk of venous thrombosis
T-peak to T-end interval change
Risk for hypertension (high blood pressure)
Share this with your friends
View full details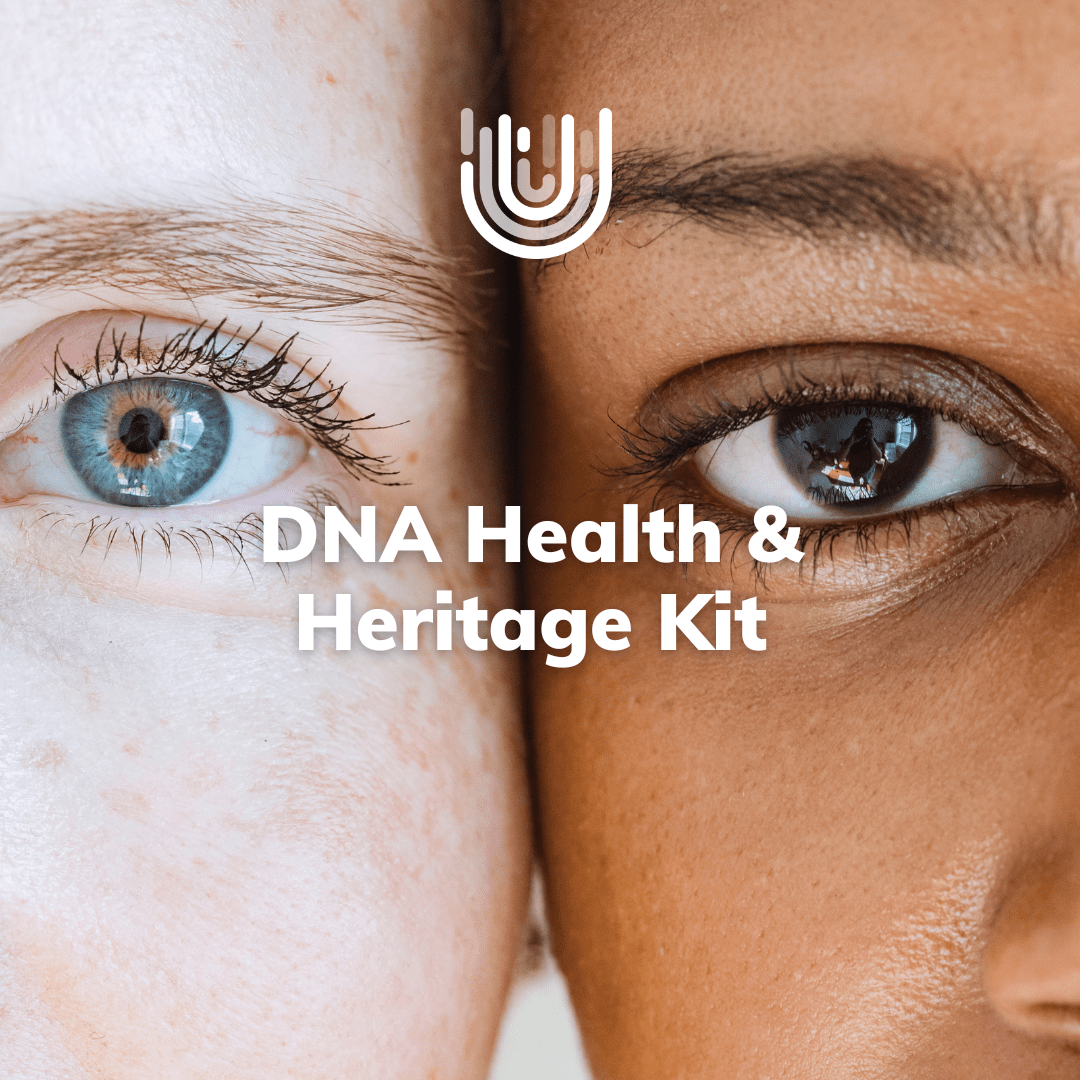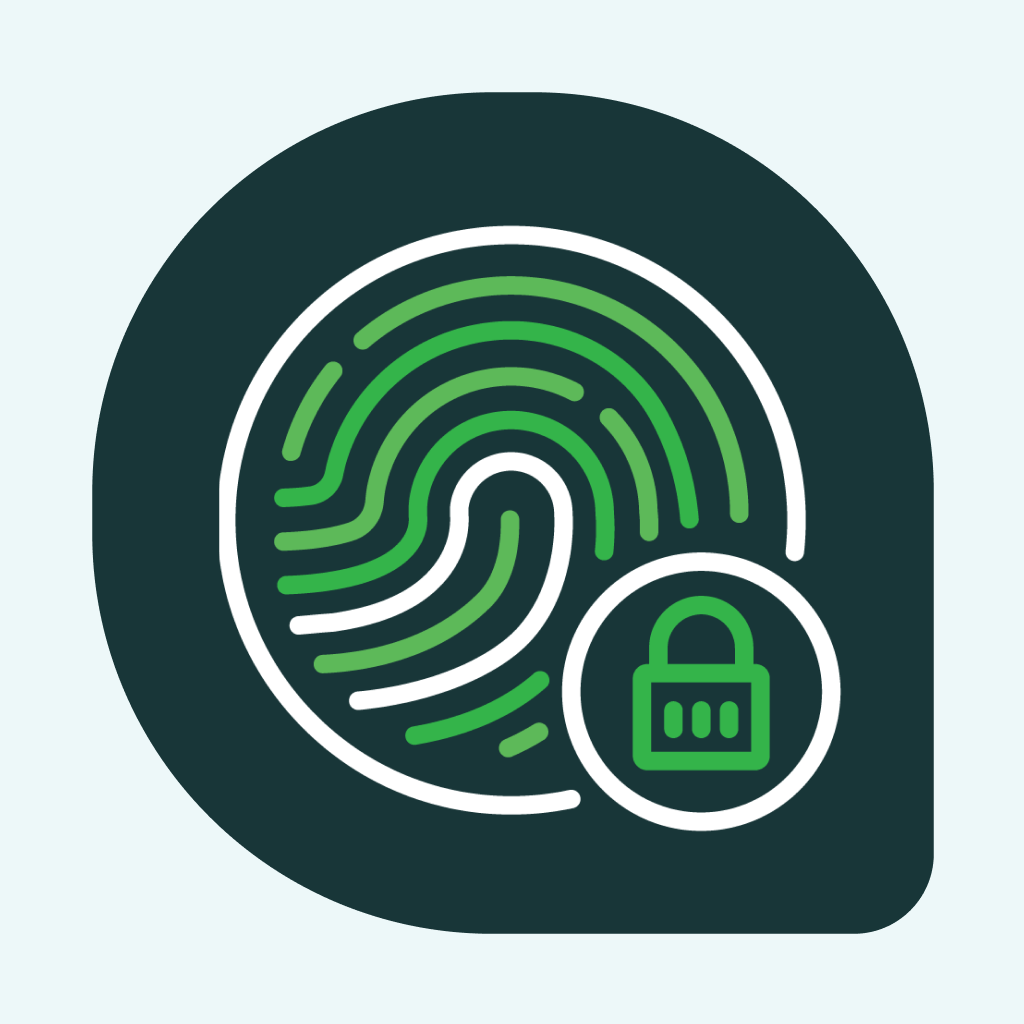 Securely locked away in a vault
Let's talk about security. With end-to-end encryption you can sleep easy at night knowing that only you sit on the keys to unlock and share your information.
What can I expect from the DNA Health & Heritage Kit?
The science behind it

BioCertica provides genetic reports for over 150 traits for which it assesses the genetic predisposition based on peer-reviewed scientific studies. These traits are distributed across multiple topic-based packages, but you can read more about this in previous sections.

The critical question we want to answer here is how we estimate the genetic predisposition for those 150 traits. We are proud to inform you that we are the first African-based direct-to-consumer genetic testing company to estimate genetic predisposition to various traits and diseases using the polygenic risk scoring methodology. Click here to continue reading.
'Wow! I am absolutely floored by the detailed representation of ME!'
Tamaryn Leigh Buchner - Another satisfied customer
📦 Fast shipping

We work with nationwide delivery partners and your kit is usually shipped the same day.

🫶 Our commitment

For every box returned, we'll donate 1kg of maize meal to our a family in need.

Read more

🤖 We're human

Our customer support is there if you want to have a chat. Simply click the chat bubble to get started.