100% personalised nutrition based on your genetics
With TAILORBLEND you get a 100% personalised nutritional supplement formulated just for you based on your genetic results. One complete daily supplement containing all the nutrients you need and none that you don't.
Access your unique blend
Why choose a personalised blend?
Eliminate doubt

With data-driven nutrient selection, we take the guessing out of your hands and give you just what you need, nothing less.

Save costs

One blend typically contains 11 different ingredients and replaces up to ±5 different genetic products on the market.

Improve your health

Take action by improving your health in a tasty and enjoyable way with only one scoop a day!
How it works
Step 1

Buy ANY of the BioCertica DNA test kits, here.

Your nutrients are selected based on all 40 000 genetic variations (SNPs) tested in your DNA regardless of which DNA test kit you have purchased.

Step 2

You will be notified when your results are ready to be viewed in the BioCertica app.

*results may take up to 6-8 weeks

Step 3

Log in with BioCertica on the TAILORBLEND website OR click below. TAILORBLEND will create a unique blend based on your DNA.
Already have your BioCertica results?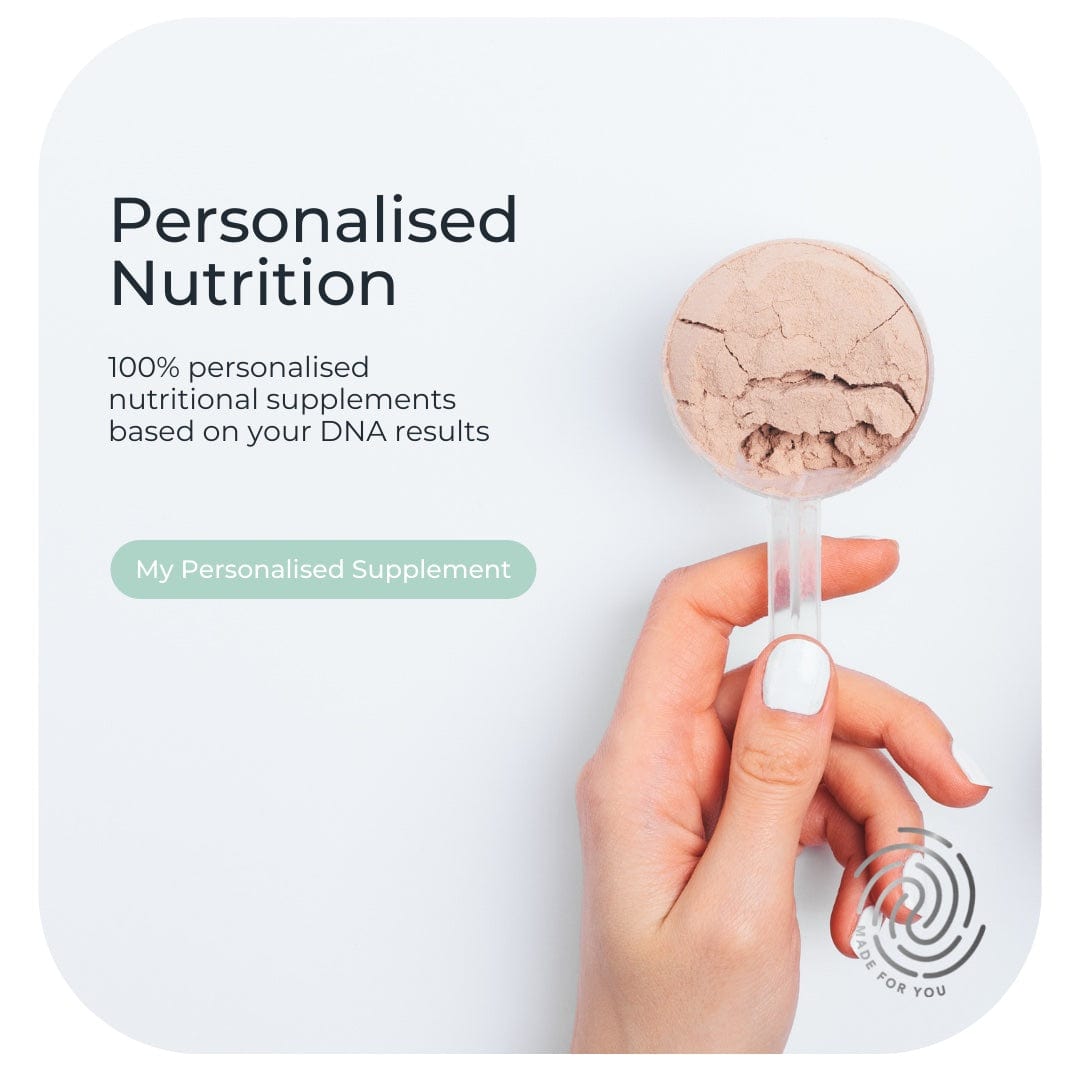 Simply log in with BioCertica on the TAILORBLEND website and follow the prompts to access your 100% personalised blend with TAILORBLEND. 
Access your unique blend
Own a different DNA company's results?
Why not use our free DNA upload feature to add your existing raw DNA data from your DNA test provider, like AncestryDNA | 23andMe | MyHeritage or other.
*Third-party DNA upload results may differ from BioCertica DNA results due to using different methodologies: BioCertica uses cutting edge Polygenic Risk Score methodology.
Looking to join the BioCertica Practitioners Network?
Diagnose in minutes with BioCertica. Join the Practitioners Network and enable your practice to look into the future.
Why choose BioCertica?
BioCertica is the first African-based Direct-to-Consumer genetics company to introduce cutting-edge Polygenic Risk Scoring (PRS) methodology to generate DNA test results. 
It's like watching TV in HD to watching in 4K - we now test over 40 000 genetic variations (SNPs) from your DNA to estimate your genetic risk towards certains traits and diseases.
"I highly recommend a TAILORBLEND & BioCertica personalised supplement for anyone serious about their health."
- Dr Riaan Conradie (PhD)