Regular price
R 1,699.00
Sale price
R 1,699.00
Unit price
per
Sale
Sold out
Are you seeking a holistic approach to enhance your mental well-being? Look no further than our specially curated Mental Health Kit, designed to help you navigate the challenges of stress, addiction, and alcohol-related issues. We believe that everyone deserves to live a life filled with peace, serenity, and emotional empowerment.
Our Mental Health Kit is a comprehensive solution that combines cutting-edge insights from advanced DNA testing with personalized guidance from expert practitioners. Through a simple and convenient at-home test, you'll gain valuable insights into your genetic predispositions and discover how they relate to stress management, addiction tendencies, and alcohol sensitivity.
Key Features of our DNA mental health kit:
DNA Testing: Our easy-to-use DNA test kit allows you to unlock a wealth of genetic information related to stress response, addiction susceptibility, and alcohol metabolism.
Personalized Results: Receive detailed, comprehensive reports tailored to your specific genetic profile, providing invaluable insights into your unique mental health makeup.
Expert Consultation: Opt for a one-on-one consultation with our experienced practitioners who can help interpret your results and provide personalized recommendations for managing stress, addiction, and alcohol-related concerns.
Holistic Guidance: Our Mental Health Kit encompasses evidence-based strategies, empowering you to make informed decisions about lifestyle adjustments, exercise routines, dietary modifications, and supplementation for optimal mental well-being.
Ongoing Support: We're committed to your journey of transformation. Benefit from continued support and guidance as you embark on your path to improved mental health.
Whether you're a busy professional, a caring parent, or someone seeking inner harmony, our Mental Health Kit is designed to cater to your needs. Join the community of individuals prioritizing their mental well-being and take the first step towards a happier, more fulfilled life.
Don't let stress, addiction, or alcohol-related concerns hold you back any longer. Invest in your mental health today with our comprehensive Mental Health Kit. Order now and embark on a transformative journey towards emotional balance, empowerment, and renewed vitality.
Share this with your friends
View full details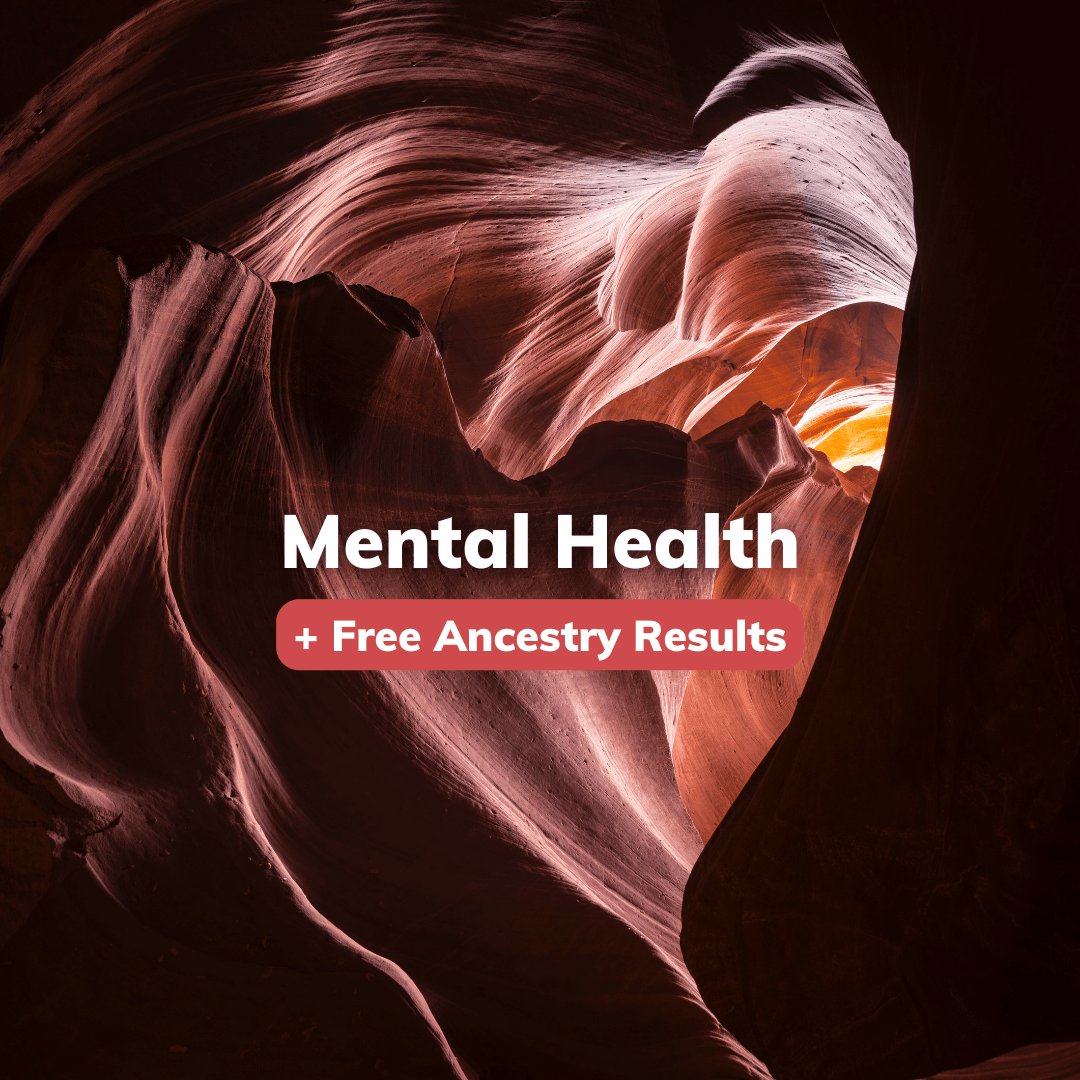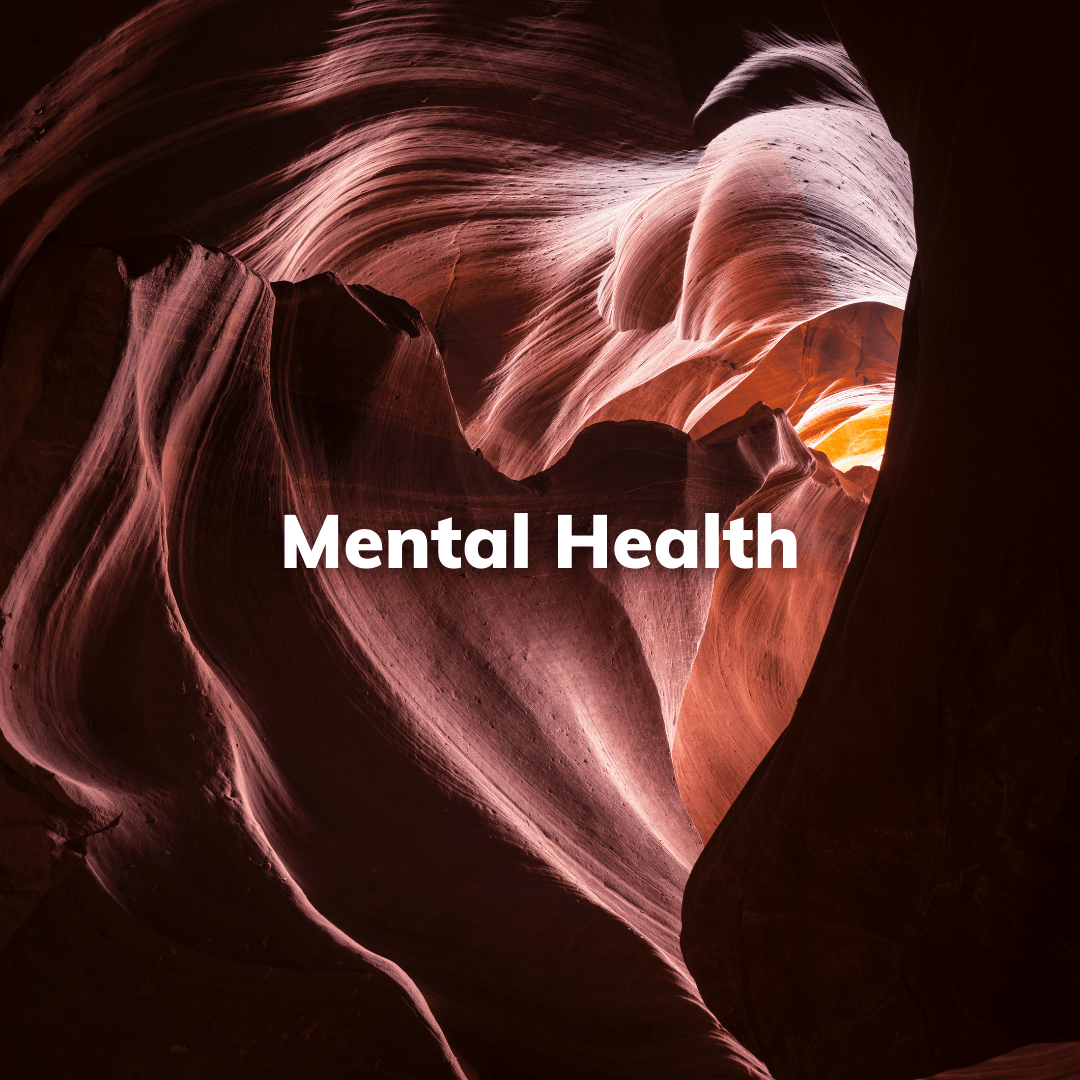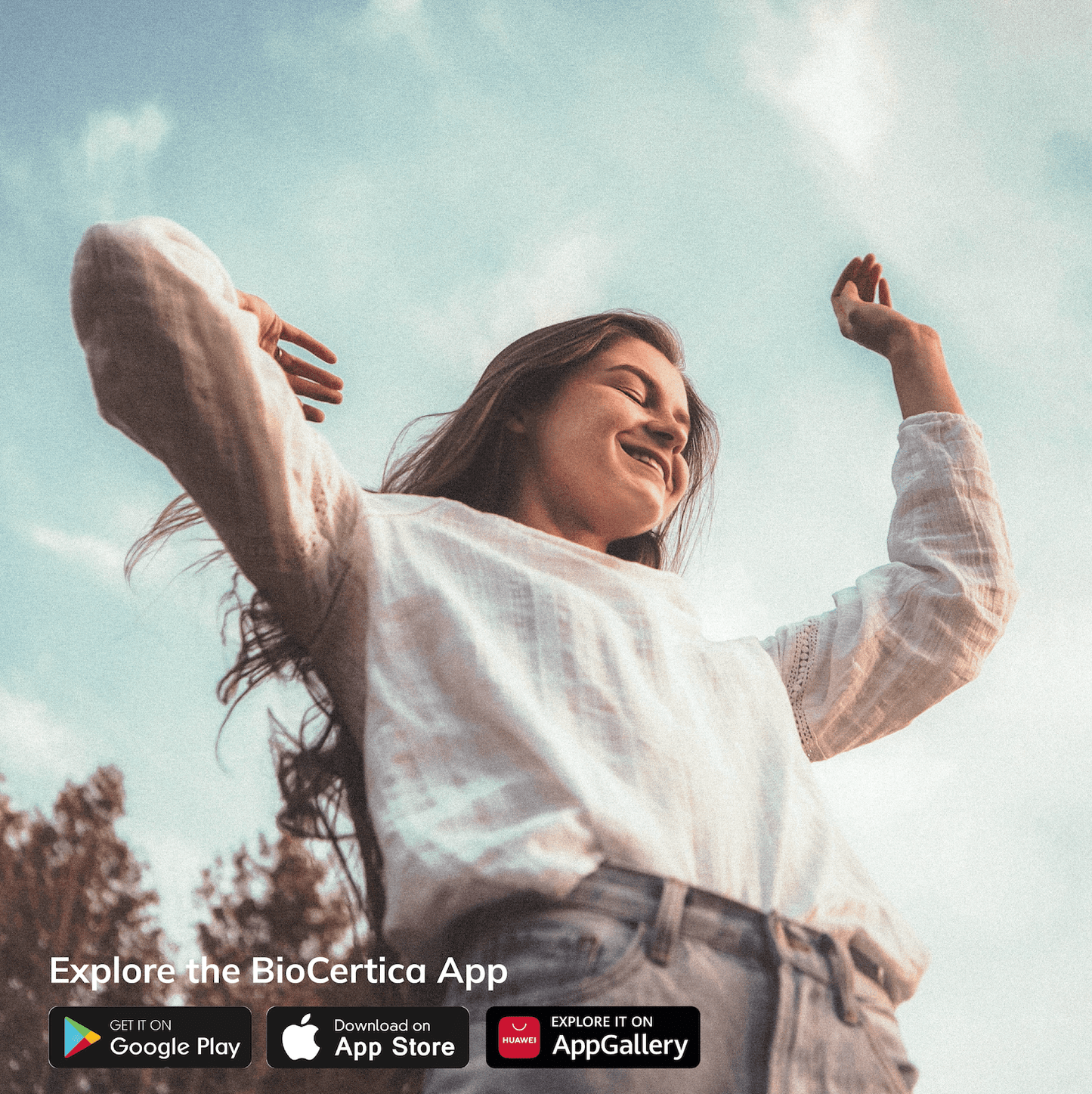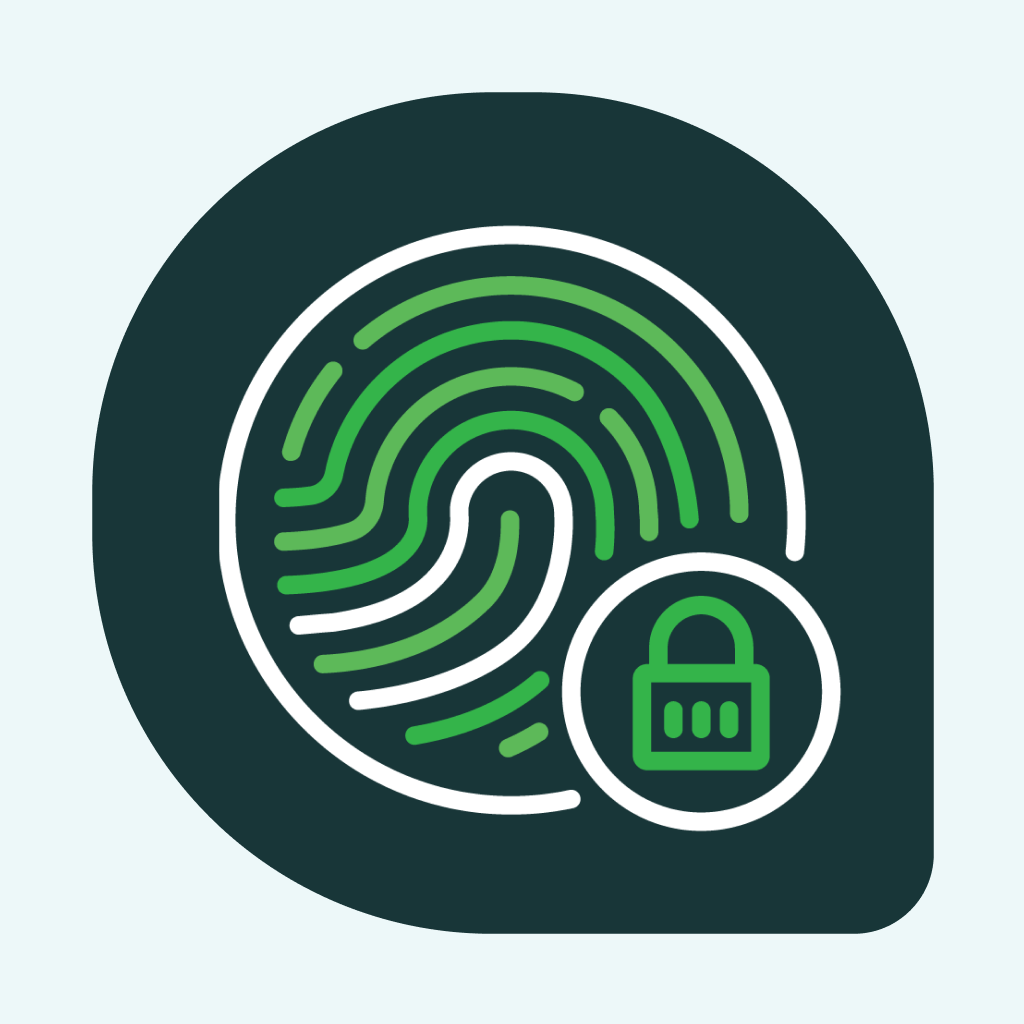 Securely locked away in a vault
Let's talk about security. With end-to-end encryption you can sleep easy at night knowing that only you sit on the keys to unlock and share your information.
What can I expect from the DNA Mental Health Kit?
Kit highlights

• Helps you understand your unique genetic makeup and mental health risks
• Provides personalized recommendations and support for managing mental health
• Gives you access to a network of mental health professionals and resources
• Easy to use and completely confidential

Included in my results

· Risk for alcohol dependence
· Risk for cannabis dependence
· Chronotype measurement
· Dealing with stress
· Ability to stay awake
· Alcohol intake
· Risk for developing obsessive-compulsive disorder (OCD)
· Nicotine addiction risk
The science behind it

BioCertica provides genetic reports for over 150 traits for which it assesses the genetic predisposition based on peer-reviewed scientific studies. These traits are distributed across multiple topic-based packages, but you can read more about this in previous sections.

The critical question we want to answer here is how we estimate the genetic predisposition for those 150 traits. We are proud to inform you that we are the first African-based direct-to-consumer genetic testing company to estimate genetic predisposition to various traits and diseases using the polygenic risk scoring methodology. Click here to continue reading.
'Wow! I am absolutely floored by the detailed representation of ME!'
Tamaryn Leigh Buchner - Another satisfied customer
📦 Fast shipping

We work with nationwide delivery partners and your kit is usually shipped the same day.

🫶 Our commitment

For every box returned, we'll donate 1kg of maize meal to our a family in need.

Read more

🤖 We're human

Our customer support is there if you want to have a chat. Simply click the chat bubble to get started.