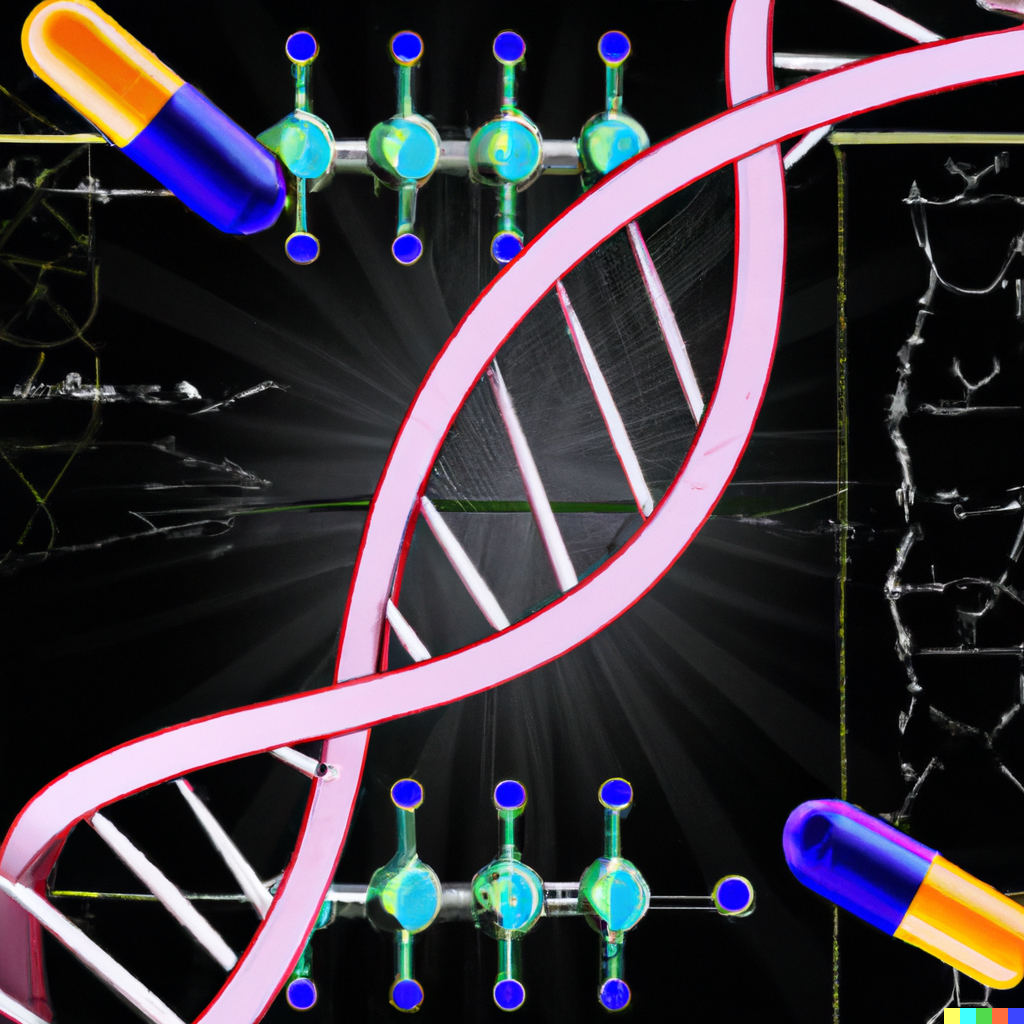 Everything you need to know about pharmacogenetics reports
Written by: Jonine Moller, M.Sc. in Sports Science
Peer-reviewed by: Edin Hamzić, Ph.D. in Genetics, Chief Science Officer
What is pharmacogenetics?
We don't all have the same reactions to drugs. Thus, the side effects we experience may differ, and the efficacy of drugs varies between individuals. Why is this? Our genes differ, and different gene variants interact differently with drugs.  
Pharmacogenetics is the study of these gene-drug interactions. Or in short, pharmacogenetics is all about how your genetic makeup influences your body's response to drugs.
For more information, click here.
Should I order a pharmacogenomic test?
If you want to minimize the risk of being hospitalized due to an adverse drug interaction or if you want to ensure you get the most from any drug prescription suggested by your doctor - then doing a pharmacogenetics test is the way to go!  Having your pharmacogenomic information at hand will save you time, money, and unnecessary suffering due to ineffective treatment. 
Who can benefit from a pharmacogenetics test?
Everyone could benefit from a pharmacogenetics test. 
Your pharmacogenetics report can greatly benefit you if you need or use any chronic medication. In this case, it can help your doctor review your medication to determine whether there may be more suitable medicine alternatives that will either be more effective or cause fewer side effects. It can also guide dosage. 
For healthy individuals, this test will give valuable information to keep on hand when you develop an acute ailment requiring treatment.  
What is the primary use of a pharmacogenetics test?
Pharmacogenetics is all about tailoring pharmaceutical therapy to your individual genetic needs. Common genetic variations influence drugs' absorption, metabolism, efficacy, and excretion. These determine which medications will work better or worse for you. Your genes can even tell us whether a higher or lower dosage would be more suited to you. 
How accurate and reliable are the pharmacogenetics reports?
Pharmacogenomic results can accurately predict the metabolism and effects of drugs. Numerous gene-drug interactions are established, and applying the information has proved very effective.  BioCertica makes use of information on gene-drug interactions, as reported by PharmGKB. Each interaction is graded according to the level of evidence for full transparency. You can read more about the different levels of evidence here.
Will my doctor be able to use my pharmacogenetics results?
BioCertica has a Practitioner's Portal to share your detailed results with your healthcare professional. We provide all the necessary information and training any healthcare professional may need to use the portal and understand the results. Because we share your results via an app, you always have access to all your information. 
How soon can I expect my results?
The processing of your results may take 6 - 8 weeks if you are a first-time BioCertica user. If you are an existing user and you upsell to the pharmacogenetics report, your results will be unlocked instantly. 
How do I choose between the different pharmacogenetics tests on the market?
The main difference between the pharmacogenetics tests available on the market is the number of medications or active pharmaceutical ingredients tested. BioCertica tests for the largest number of medications and genes, giving you the best value for your money and greatly increasing the likelihood that the results will be applicable and useful for you. 
Does BioCertica's pharmacogenetics report include the medications that apply to me?
The likelihood that our report includes your medication or disease is very high. With over 2000 gene variants (with known chemical interactions) being tested, chances are high that the report will cater to your needs. 
*Disclaimer: The term "drug" in the above article refers to a chemical substance used to treat, cure, diagnose or prevent a disease or condition. Alternatives for this term include medication, pharmaceutical or therapeutic agent. In this context, "drug" does not refer to any type of illegal stimulant or recreational drug. 
Interested in trying the BioCertica Pharmacogenetics DNA kit? Click here and add Pharmacogenetics to your cart for only R3099.
If you own any other BioCertica DNA kit, you can instantly unlock your Pharmacogenetics results for only R1999* in-app.

*Terms and conditions apply.