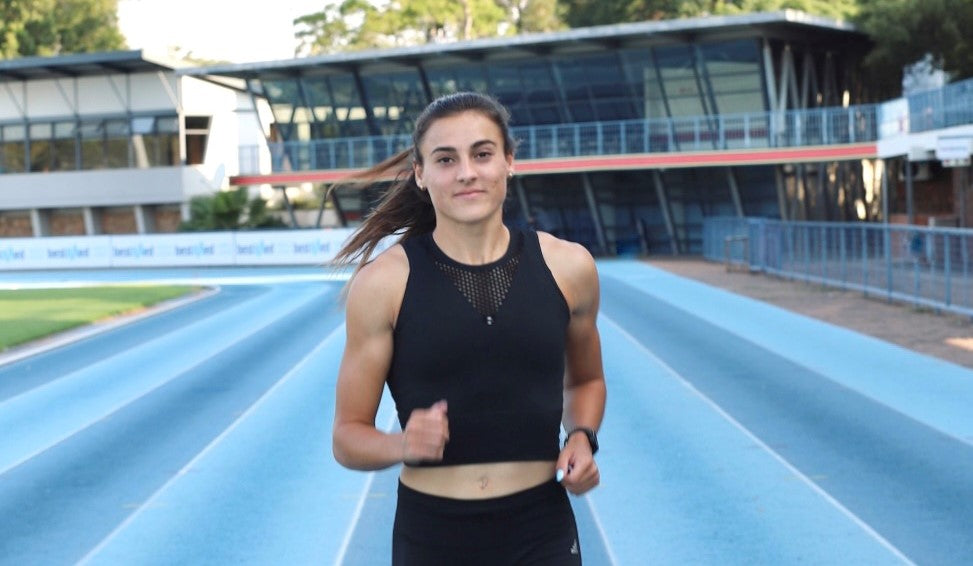 BioCertica Fitness results invaluable to Taylon Bieldt.
We at BioCertica were (and are still) very excited about releasing our brand-new DNA fitness traits. Our goal was to give clearer, more accurate, and more comprehensive results to guide your exercise training based on your individual needs. 
Our genes determine where our athletic potential lies and how our body responds to different types of training. Although a lot of research is still needed in the field of sport and exercise genetics, we have gathered the latest available evidence to provide you with the information you need to guide what exercise you should do.

Taylon Bieldt, a professional South African 400m hurdler, was one of the first users to receive and implement her genetic test results with the help of a BioCertica consultant.
Although Taylon is already performing very well as an athlete and has, needless to say, identified where her potential lies, her genetic test results helped her further refine her training strategies and focus.
"I'm truly astonished to see how accurately the fitness traits reflect my situation. I now have in-depth knowledge of how my genetics affects my training and can identify areas of improvement. This is what athletics is all about, constant improvement." - Taylon.
Knowing her muscle fiber type distribution, muscle mass-building potential, and more have confirmed how much emphasis she should and can place on different aspects of training. Combined with knowing the demands of her athletics event, she and her coach can now tailor her training program more confidently. 
Curious to know what you can learn from a DNA Fitness test?
Body fat percentage

Lean body mass

Hand-grip strength

Power

Testosterone levels

Growth hormone levels

Insulin-like growth factor 1 levels

Hemoglobin concentration

LV stroke volume

Risk for osteoporosis

Triglyceride response to exercise

Pain sensitivity

Risk for tendinopathy

Risk for hip and knee osteoarthritis
Start making those adjustments today and take an analytical approach to your Fitness. Get our Fitness DNA kit here for only R1699.