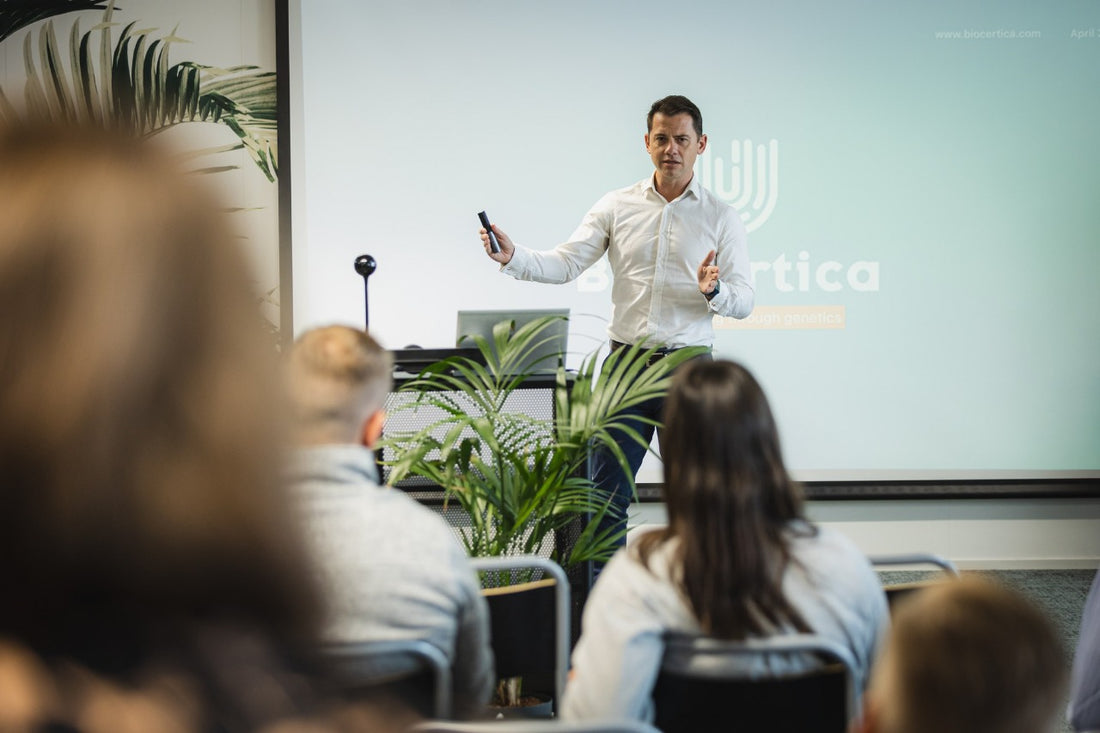 International Venture Academy – BioCertica Announced Top Startup
We are honoured to be voted Top Startup of International Venture Academy 2022. By invitation only, BioCertica, among seven different global Innovative Smart Health and Wellness Companies, was invited to attend the 
International Venture Academy
 held in Jyväskylä, organized by Business Jyväskylä, 
FiBAN
, and 
EBAN
 from the 7-10th of June 2022.
International Venture Academy offers valuable investor connections across Europe.
The four-day Bootcamp pushed participating startups into a steep learning curve that sharpened their business presentations to be investor-ready. During the Bootcamp, companies worked on their blue ocean and go-to-market strategies, VSEM (vision, strategy, execution, and metrics) strategy framework, and crafted their killer pitches.
The program jury consisted of a seasoned group of European angel investors such as:
Jean-Louis Brelet, EuropIA Capital, President and Co-founder
Alain Pujol, Angels Santé/Angels for Health and Founder of APHC Consulting
Audra Shallal, Angel Investor & CEO of BOSS Consulting
Annukka Mickelsson, Chair of the Board, FiBAN
Nina Rautiainen, member of FiBAN & Innovation Ecosystem Lead, Business Jyväskylä
Lev Dolgatsov, the President of the Estonian Business Angels Network
Ari Jaaksi, Professor of Practice at the University of Jyväskylä
NEXT STEP - 
BioCertica, and TEZTED (runner-up), got tickets to pitch their businesses at the 
Business Rally Investor Day on August
 4th - and invitations to the EBAN Investor event this Autumn, enabling each team to capture the attention of angel investors around the world.
To read the full article, click here.