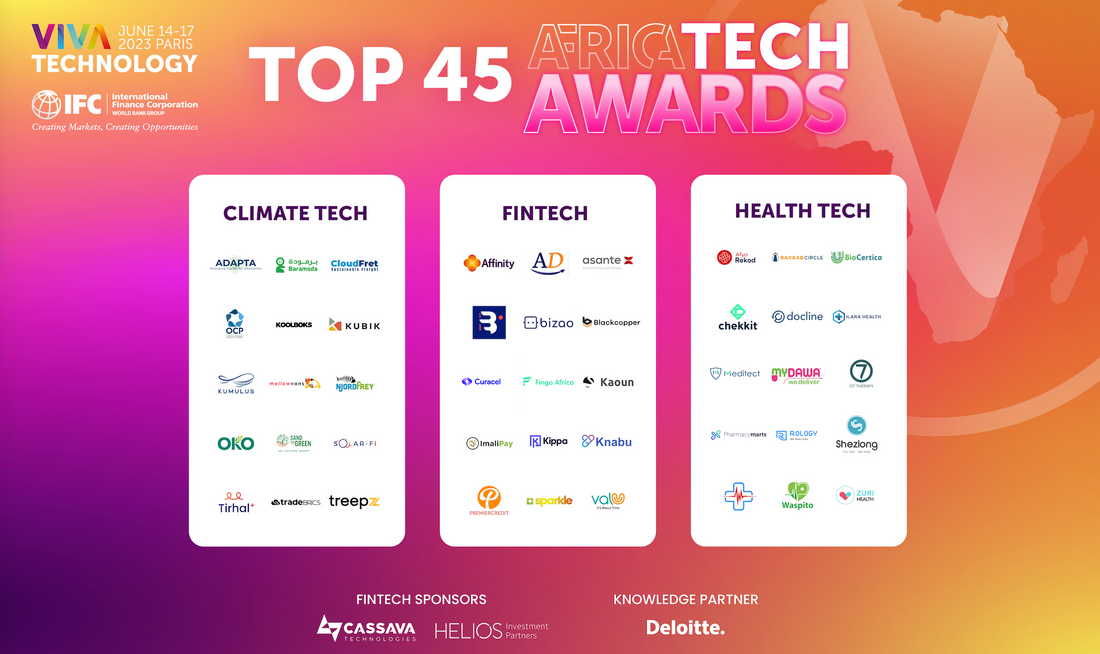 BioCertica 15 most promising Health Tech startups in Africa
Exciting Announcement! 

BioCertica has been chosen as one of the top 15 Health Tech startups in Africa for the second edition of the prestigious AfricaTech Awards! 

We're incredibly honored to stand alongside innovative startups making a significant impact in Health Tech, Climate Tech, and FinTech sectors across the African continent. This recognition highlights our commitment to transforming healthcare through groundbreaking technology and solutions. 

As we celebrate this fantastic achievement, we'd like to express our gratitude to the AfricaTech Awards organizers and VivaTech for acknowledging our efforts. We can't wait to continue pushing the boundaries of innovation and empowering communities through improved healthcare. 

Stay tuned for more updates, and please join us in celebrating this fantastic milestone!